On March 15th, 2023, BaF Vietnam Agricultural Joint Stock Company (BaF, the Company) inaugurated the Dong An Khanh high-tech pig farm (Dong An Khanh farm) in Suoi Day Commune, Tan Chau District, Tay Ninh.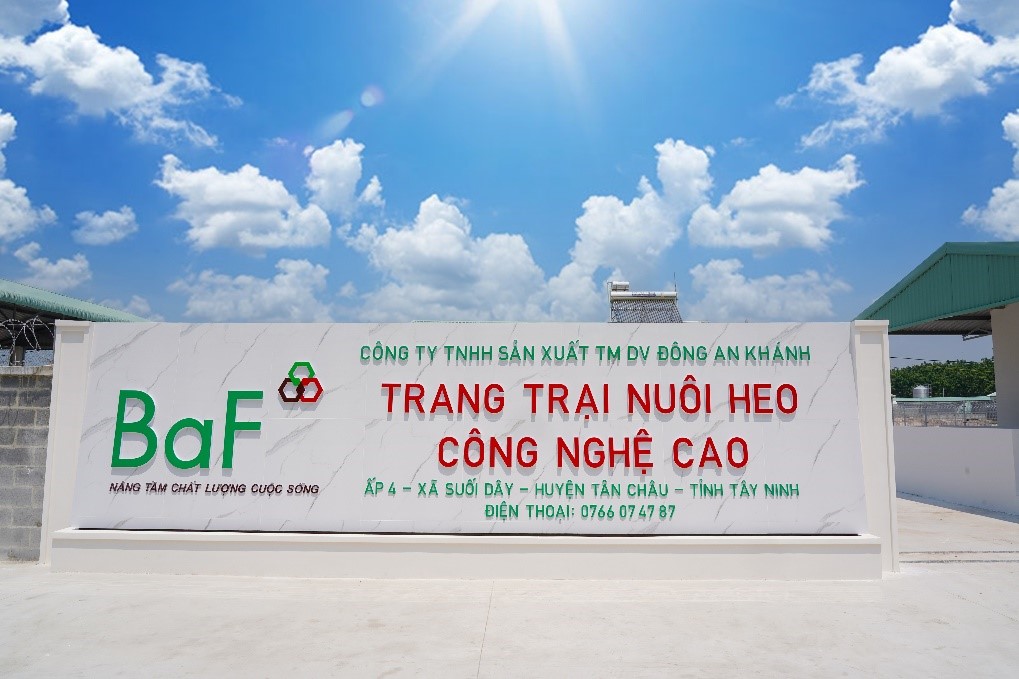 This is the 17th modern farm of BaF that has been put into operation after reaching the strict selection criteria of BaF and IFC. Dong An Khanh Farm is considered the highest standard farm in Vietnam as it applies modern equipment technology, an automatic management system, and wastewater treatment imported from large corporations in Europe and America.
Located in Xa Suoi Day commune, Tan Chau district, Tay Ninh province, Dong An Khanh Farm has a scale of nearly 15 hectares, with a capacity of more than 5,000 sow, averaging 28 to 32 piglets per sow per year, and is expected to contribute about VND260 billion in revenue per year. Like other farms operated by BaF, Dong An Khanh Farm is also considered a leading model of modern design, construction, and operation standards applied in Vietnam.
Specifically, the "biosecurity belt" standard is strictly applied according to the world's leading modern livestock farming standards. Along with automatic feeding technology through a central control system to minimize contact between humans and animals in order to limit disease outbreaks and significantly reduce labor costs.
The production areas are designed with technical procedures to ensure "biological safety" and environmental friendliness. Vehicles and people are both isolated and double disinfected before entering the production area. The farm construction criteria fully meet the strictest livestock farming standards of Europe and the United States.
It is worth noting that Dong An Khanh farm, along with BaF's modern farms, can be called "Green farms" as they have a modern wastewater treatment system and advanced treatment techniques that meet the highest standards of the Ministry of Natural Resources and Environment. In addition, the applied water treatment technology meets Grade A quality standards according to the Ministry of Health's regulations and can be used for daily activities in the office and residential areas.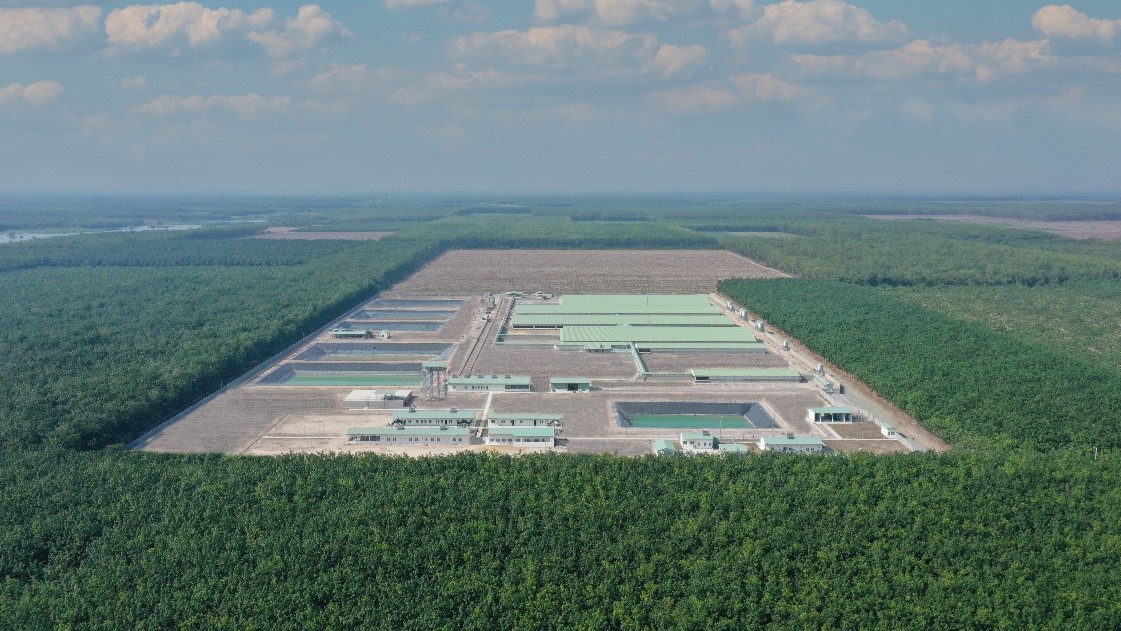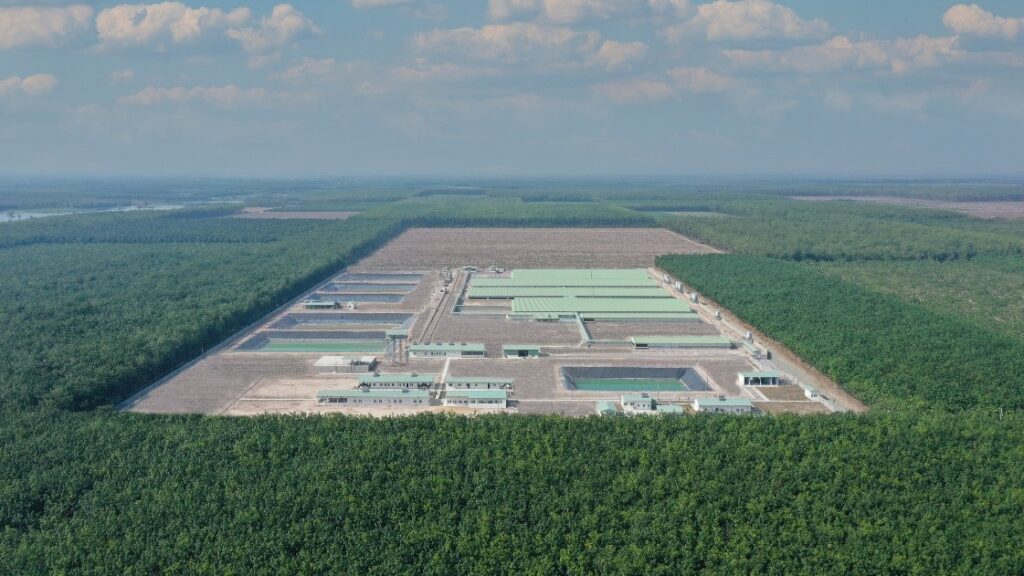 Overview of the Dong An Khanh High-tech Pig Farm
The operation of Dong An Khanh farm, along with a series of other modern farms, is seen as an important step in the strategy to become a leading company in the fully integrated modern livestock industry 3F (Feed-Farm-Food). As of now, BaF owns a system of 28 farms (17 operational and 11 under development) for breeding sows and market hogs across the country. It is expected to increase the number of operational farms to 35-40 nationwide in the near future. In addition to core factors such as strong financial capacity and closed modern livestock technology, BaF also has a significantly superior core competitive value compared to other companies in the industry, owning a very large actual land fund. Stretching from North to South, BaF has strengthened its leading position by approaching a land bank of more than 3,000 hectares, serving the expansion of livestock production scale in provinces such as Binh Thuan, Binh Phuoc, Tay Ninh, Phu Yen, Thanh Hoa, Nghe An, Vinh Phuc…